It can't be said that President Aquino has not learned anything in the last five years of his presidency.
We would like to think that his not mentioning the issue with China over territorial claims in South China Sea in his 6th and last State of the Nation address is an indication that he has learned from his mistakes of making unnecessary insulting comments that do not help at all advance national interest.
Maybe his not feeling well last Monday did not give him the opportunity to adlib. Or he would have repeated his favorite historical story of Sudetenland and once again compared China to Nazi Germany. Just what he did in his interview with New York Times before and early this year in his press conference in Japan.
Read the rest of this post »

July 31, 2015 7:24 am

Tags: 2015 SONA, Benigno Aquino III, China Posted in: 1992 elections, Foreign Affairs, Malaya

One Comment
" The President and I talked for about five hours. I could sense the very difficult position PNoy is in right now. I understand and sympathize with his predicament and situation. I consider him a true and sincere friend and he has my utmost respect. He reiterated his desire for all of us to continue working together and that he believes that, like him, we can and will do what is best for our country. In the end, we both agreed to continue, in whatever capacity, striving and working for our countrymen and for the betterment of our children's future."
That's the statement of Sen. Grace Poe on her one-on-one meeting with President Aquino last Monday.
I agree with this playful remark in Facebook by Bryan E. Torculas: "Me reading between the lines: iindorso man kita o hindi, friends tayo ha pag nanalo kang Presidente. wag mo ko ipakulong, let's break the tradition of imprisoning Phil. Presidents after their terms.. ha ha…"
With that assurance from the popular senator, it is hoped that Aquino would stop convincing Poe to be the running mate of the Liberal Party standard bearer. It's getting tiresome.
Read the rest of this post »

July 22, 2015 10:42 am

Tags: 2016 elections. Grace Poe, Benigno Aquino III, mar Roxas Posted in: 2004 elections, 2016 elections, Malaya

11 Comments
The commander of United States Pacific Fleet said it is the stand of the United States that international law allows them to conduct military activities in the 200 nautical mile exclusive economic zones of other countries.
Admiral Scott Harbison Swift , who was in the country last week as part of his familiarization tour having assumed the command last May 27, said "The common view of UNCLOS is that it allows military operations within the EEZ's of many countries."
He declared this U.S. position in an interview with a small group of reporters. Swift was asked about their view of freedom of navigation as China intensifies its activities in South China Sea like what was reported by CNN that the Chinese navy shooed away the U.S. surveillance plane over areas that China were reclaiming and constructing facilities in the disputed areas of South China Sea.
Read the rest of this post »

July 20, 2015 2:34 am

Tags: US Pacific Fleet Posted in: Foreign Affairs, Military

2 Comments
A number of parents and single adult friends who happened to watch some episodes of Pinoy Big Brother 737 were appalled by the very sexual behavior of housemates, who are all teenagers –the youngest are 12 years old.
Which made me wonder, if the audience have that reaction watching the reality show, how about the parents of those housemates?
PBB 737 is the 12th PBB. Most of the previous shows were in the higher age brackets.
Big Brother is a reality game show franchise created by Dutch John de Mol. A group of people called "housemates" live together for a long period of time (In PBB 737, it's seven weeks) in a specially constructed large house.
Read the rest of this post »

July 15, 2015 7:17 pm

Tags: MTRCB, Pinoy Big Brother737 Posted in: Entertainment

8 Comments
China's President Xi Jinping may boycott the 2015 Leaders Meeting of the Asia Pacific Economic Cooperation (APEC) to be held in Manila on Nov. 18 and 19, a diplomatic source said.
The source said the reason for Xi's change of mind about attending this year's APEC summit was the remarks of President Aquino last month during his visit to Japan comparing China's activities in South China Sea to Nazi Germany's expansionism which led to World War II.
"That remark really got the ire of Xi Jinping. Didn't Aquino think that by comparing Nazi Germany to China today, he was in effect saying Xi is like Hitler? " the source said.
Read the rest of this post »

July 13, 2015 12:21 am

Tags: APEC2015, China Posted in: Foreign Affairs, Malaya

4 Comments
Presidential Spokesperson Edwin Lacierda was being catty when he dismissed as "KSP" lawyer Harry Roque's criticism of the huge Philippine delegation to the hearing of the U.N. Arbitral Tribunal of the case filed by the Philippines against China in The Hague, Netherlands. Roque raised a valid issue.
He said: "With only three oralists scheduled to make submissions before the Tribunal, why is it that we have a delegation of at least 35? I say at least because the number does not include our foreign counsels and their staff. I believe the correct number of our delegation should be at least 50. That's 50 business class tickets and 50 de luxe rooms at five-star hotels in very expensive The Hague!"
Lacierda did not refute Roque's numbers so I suppose the latter's information was correct. From news reports from The Hague I have only the following names:
Read the rest of this post »

July 9, 2015 11:05 pm

Tags: China, UNCLOS Posted in: Foreign Affairs, Malaya

63 Comments
The Republic of China (ROC) or Taiwan has its issue with mainland China (PROC-People's Republic of China) but in matters of ownership of almost the whole of South China Sea, they have the same line.
In the statement released by Taiwan Tuesday, it asserted that Nansha islands also known as Spratly Islands; Shisha (Paracel) islands, Chungsha Islands Macclesfield Bank) and Tungsha (Pratas) Islands, as well as their surrounding waters, are an inherent part of ROC territory and waters.
"As the ROC enjoys all rights to these island groups and their surrounding waters in accordance with international law, the ROC government does not recognize any claim to sovereignty over, or occupation of, these areas by other countries, irrespective of the reasons put forward or methods used for such claim or occupation," the statement said.
Read the rest of this post »

July 8, 2015 9:54 am

Tags: China, Itu Aba, Taiwan, UN Arbitral Court Posted in: Foreign Affairs, South China Sea

6 Comments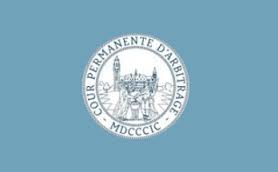 Contrary to what many think that the Philippines case against China in the Arbitral Court of the United Nations Commission on the Law of the Sea (UNCLOS) will clarify who owns what or which of the reefs in the Spratlys, it won't.
That's because that is not in the scope of the U.N. Arbitral Tribunal where the Philippines filed the case. The UN Arbitral Tribunal only deals with the interpretation and application of UNCLOS.
It does not decide on sovereignty over disputed features in the sea.
Territorial disputes are the domain of the International Court of Justice or ICJ.
Read the rest of this post »

July 7, 2015 1:14 am

Tags: Arbitral Tribunal, China, UNCLOS Posted in: Foreign Affairs

No Comments
By Ellen T Tordesillas and Tessa Jamandre, VERA Files
Despite the presence of a high-level Philippine team at the hearing of the Philippines' case against China before the Arbitral Tribunal of the United Nations Convention on the Law of the Sea (UNCLOS) this week, the issue of who owns the contested islands in the South China Sea will remain unresolved.
That's because the Philippine team won't be arguing its territorial claims, which are not under the jurisdiction of the Arbitral Tribunal in The Hague in the Netherlands.
"We are very confident that we can convince the court that this is not about ownership of land," said former solicitor general now Supreme Court justice Francis Jardeleza, who is part of the Philippine team.
Instead, the Philippines merely wants the Tribunal, which interprets UNCLOS, to invalidate China's 9-dash line claim over the South China Sea.
Read the rest of this post »

July 5, 2015 11:58 pm

Tags: 9-dash line, China, U.N. Arbitral Tribunal, UNCLOS Posted in: Foreign Affairs, Vera Files

4 Comments
When the Mamasapano tragedy, which claimed the lives of 67 people including 44 members of the Special Action Force of the Philippine National Police, happened and the active role of suspended PNP chief Allan Purisima was exposed, a source told us that Ombudsman Conchita Carpio-Morales was angry.
Who would not be?
The tragedy happened Jan. 25, 2015. The Ombudsman had suspended Purisima in Dec. 2014 and he was supposed to be not involved in the operations of the PNP.
But details of events that led to the tragedy showed that despite the suspension, President Aquino involved Purisima in official operations.
It was a blatant flouting of the law.
Read the rest of this post »

July 2, 2015 11:12 pm

Tags: Allan Purisima, Ombudsman Carpio-Morales, PNP Posted in: Graft and corruption, Justice, Philippine National Police

7 Comments