China's activities in the South China Sea, not surprisingly, figured prominently in the fifth Philippines-United States Bilateral Strategic Dialogue held Tuesday and Wednesday in Manila.
The joint statement on the meeting, co-chaired by Undersecretary of Foreign Affairs Evan P. Garcia and Undersecretary of National Defense Pio Lorenzo F. Batino for the Philippines and by Assistant Secretary of State Daniel Russel and Assistant Secretary of Defense David Shear for the United States, stated that " The two sides expressed concern over developments in the South China Sea that are inconsistent with the 2002 ASEAN-China Declaration on the Conduct of Parties in the South China Sea (DOC) and international law and emphasized the importance of upholding peace and stability, respect for international law, unimpeded lawful commerce, and freedom of navigation and over flight. "
The joint statement further said, " The two sides reiterated that international disputes in the South China Sea should be settled in accordance with international law, and through diplomatic and other peaceful means, including the use of international arbitration.
Read the rest of this post »

January 23, 2015 7:43 pm

Tags: Daniel Russel, South China Sea Posted in: Foreign Affairs

2 Comments
I don't do online purchases for fear that information about my credit card would be mis-used.
That's why I was surprised and outraged when I got a notice by email the other night that I was being charged two purchases, $39.99 each totalling $79.98 almost $80.00 or P3,600.00.
The items downloaded were both Disney story time from ITunes.
I don't do business with I Tunes and definitely not with my credit card.
My BDO visa was hacked!
Read the rest of this post »

January 21, 2015 7:40 am

Tags: Credit card Posted in: Finance, Malaya

7 Comments
This visit of Pope Francis is heartwarming as it is awesome.
To those who will brave the heat (hopefully it doesn't rain), the long walk, the long wait, hunger and thirst, bless your courage and your determination.
I hope and pray that our love for Pope Francis will include taking care of our environment. I hope that as we try to cleanse our soul, we will make sure that we don't dirty our surroundings.
The EcoWaste Coalition said last year, during the celebration of the World Environment Day on June 5, Pope Francis urged everyone "to make a serious commitment to respect and protect creation, to be attentive to every person, to counter the culture of waste and disposable, to promote a culture of solidarity and of encounter."
"The Pope's visit is an opportune time to roll out a campaign that will show our people's unity and determination to switch to a 'Zero Waste Pilipinas' where waste prevention and reduction is the norm of life," said Aileen Lucero, coordinator, EcoWaste Coalition.
Read the rest of this post »

January 15, 2015 7:09 pm

Tags: Pope Francis, Zero Waste Posted in: Malaya, Religion

12 Comments
The firing of Filipino nurse Ello Ed Mundsel Bello by the Tan Tock Seng Hospital in Singapore for his Facebook rant against Singaporeans once again demonstrates the danger of people being in social media without fully knowing its capabilities and limitations.
Last week, Bello, under the FB name Edz Ello, ranted on his wall:
"Now the Singaporeans are loosers in their own country, we take their jobs, their future, their women and soon we will evict all SG loosers out of their own country hahaha. The best part, I will be praying that disators strike Singaporeans and more Singaporeans will die then I will celebrate. REMEMBER PINOY BETTER AND STRONGER THAN STINKAPOREANS."
Read the rest of this post »

January 14, 2015 2:54 pm

Tags: Singapore, Social Media Posted in: Labor, Malaya, Media

10 Comments
Pope Francis will be saying his masses (he will have three during his Philippine five-day visit) in English but in Rizal Park, he will start his homily with "Sumasampalataya ako."
The missalette that will be used in the Rizal Park mass will be eight pages and will contain, for the first time, the Eucharistic Prayer. The text will be in red and blue.
The song, "Tell the World of His Love," which was sang during the 10th World Youth Day visit of Pope John Paul II in January 1995 will again be sung during the Rizal Park mass.
These pieces of information were shared by Fr. Domie G. Guzman during the mass at Southmall in Las Piñas yesterday.
Read the rest of this post »

January 11, 2015 11:20 pm

Tags: Fr. Domie Guzman, Pope Francis, Society of St. Paul Posted in: Malaya, Religion

5 Comments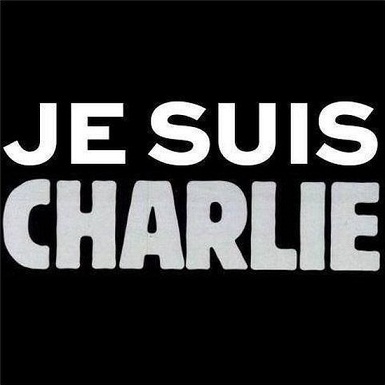 There is no justification for the ruthless assault on Charlie Hebdo magazine office in Paris killing at least 12 persons, including journalists.
The killing once again underscores the danger of those whose beliefs do not respect diversity and freedom of expression. As the National Union of Journalists in the Philippines said, "We acknowledge that there have been and will continue to be debates about the role journalistic responsibility – or lack of it – factors into such attacks on the freedom of the press. But while we acknowledge the indispensability of ethics in the profession, we also maintain that no mode of expression, however offensive or unethical it may be, deserves a death sentence."
Amid the reprehensible violence, it is heartwarming how the whole world is rising and standing together to face head-on the terrorists. Journalists all over the world are proclaiming "Je suis Charlie" ("I am Charlie) in solidarity with the victims of this latest terror attack.
Read the rest of this post »

January 9, 2015 12:11 am

Tags: Je suis Charlie Posted in: Malaya, Media

6 Comments
Jan. 6 is the end of a long Christmas celebration in the Philippines.
Christmas trees and decorations are or have already been dismantled and put back in boxes for storage to be put out again come November after All Saints Day.
January 6 is Three Kings Day, when the Christian world pays tribute to the wisdom and good heart of the three Magis – Melchor, Gaspar and Baltazar – who defied the powers that be and traveled long to see the newly born King, Jesus. This was recounted by the disciple, Matthew.
I got an amusing text of a Filipino version of the Three Kings (which the Magis – wise men who indulge in astrology are invariably called) account.
Read the rest of this post »

January 6, 2015 12:21 am

Tags: Three Kings Posted in: Religion

7 Comments
This Christmas, one of the most welcome gifts is a cellphone or a Tablet. Not only for adults but also for children who are now tech-savvy.
Ban Toxics, a group that goes by the motto that "The only world worth passing to our children is toxic- free" advises all of us to go slow on new gadgets.
Ban Toxics says Electronic Waste or E-Waste is the bane of the today's Electronic Age. Discarded computers, office electronic equipment, entertainment device electronics, mobile phones, television sets, and refrigerators are all considered e-waste. Many of these devices contain toxic metals (lead, mercury, arsenic, cadmium, selenium) and can stream into our environment if not managed properly.
Toxic materials poison the land, the waters and the air. That is poison we imbibe.
Ban Toxics says "Toxic metals, such as mercury, bio-accumulates in living organisms and can cause neurological and respiratory problems."
Read the rest of this post »

December 21, 2014 7:52 pm

Tags: Ban toxics Posted in: Environment, Malaya

3 Comments
The world is no stranger to heinous crimes but nothing is more abominable that the massacre of schoolchildren in Peshawar, a large valley close to the Pakistan-Afghanistan border,Tuesday.
This is excerpts from a New York Times report:
"First the Pakistani Taliban bombed or burned over 1,000 schools. Then they shot Malala Yousafzai, the teenage advocate for girls' rights.
"But on Tuesday, the Taliban took their war on education to a ruthless new low with an assault on a crowded school in Peshawar that killed 145 people — 132 of them uniformed schoolchildren — in the deadliest single attack in the group's history.
Read the rest of this post »

December 18, 2014 9:46 pm

Tags: Pakistan, Taliban Posted in: Foreign Affairs, Terrorism

7 Comments

Do you want to win a mountain bike, a laptop, a 42-inch TV, and a cellphone?
Watch a short film titled "Together We Can" and you may get any one of those items for free.
The Taipei Economic and Cultural Office (TECO) in the Philippines is inviting everyone to Taipei Economic and Cultural Office (TECO) in the Philippines is inviting all Filipinos to participate in a nationwide contest that offers three Taiwan Giant mountain bicycle Talon as prizes for the grand winners.
Aside from the grand prizes TECO said there will be six second prizes (Taiwan Acer Laptop), seven third prizes (Taiwan TECO LED 42-inch TV) and 14 special prizes (Taiwan ASUS FonePad 7 cell phone).
Read the rest of this post »

December 16, 2014 8:06 pm

Tags: Taiwan, TECO Posted in: Foreign Affairs

4 Comments