The possibility of China pulling out of the United Nations Convention on the Law of the Sea has been mentioned in informal discussions among foreign affairs experts and observers but it was the first time that a Chinese scholar said it in public.
Shen Dingli, speaking to reporters after his speech in a forum "What is to be done?: Resolving Maritime Disputes in Southeast Asia" organized by the Angara Centre for Law and Economics at Marriott Hotel last Thursday, said it was a mistake for China to have joined the 1982 UNCLOS, "an international treaty that provides a regulatory framework for the use of the world's seas and oceans to ensure the conservation and equitable usage of resources and the marine environment and to ensure the protection and preservation of the living resources of the sea."
UNCLOS also addresses such other matters as sovereignty, rights of usage in maritime zones, and navigational rights, the UN website states.
"We should not have joined UNCLOS," Shen said.
Read the rest of this post »

December 10, 2013 11:52 pm

Tags: Shen Dingli, UNCLOS Posted in: Foreign Affairs, South China Sea

4 Comments
Read and watch Maya Angelou's poem tribute to Nelson Mandela below.
Photos from http://philippinediplomaticvisits.blogspot.com/2012/08/philippines-south-africa-1997.html
Twenty-seven years in prison, a long period of that in darkness and limited access to sunlight, affected the eyesight of world hero Nelson Mandela.One of his requests when he came to the Philippines on a state visit on March 1, 1997 was to have the lights dim in his hotel room.
His office also specified a room temperature for the almost 80-year old South African leader, whose unrelenting fight against apartheid and boundless capacity to forgive even those who had persecuted him have made him an inspiration and an icon.
I am not sure where he stayed during his Manila visit but usually at that time state visitors stayed at the Manila Hotel.
I was then a Malacañang reporter and I felt privileged covering the visit of the distinguished leader. I brought his autobiography, "Long Walk to Freedom" hoping for a chance to have him autograph it. When I did not get the chance to approach him during the press conference, I gave the book to the protocol officer hoping that he would have the opportunity in between the visiting leader's official activities.
The protocol officer returned the book to me without the much-desired autograph explaining that he was told by Mandela's aides said that the South African leader has made it a policy not to autograph books and memorabilia.
A 2010 news item in The Guardian carried a request from the Nelson Mandela Foundation that "Because of the sheer volume of requests for his autographs, he no longer signs books, memorabilia, photographs, etc. "
Read the rest of this post »

December 8, 2013 8:46 pm

Tags: Nelson Mandela Posted in: Foreign Affairs

13 Comments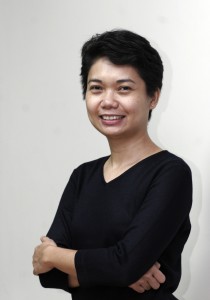 VETERAN journalist Eileen G. Mangubat is the 2013 Marshall McLuhan Fellow.
The Embassy of Canada, which is behind the Marshall McLuhan Fellowship, said Mangubat, publisher and acting editor-in-chief of Cebu Daily News, is being recognized for her noteworthy efforts to steer and maintain an independent and professional community press in Cebu. She is the third community journalist to receive the McLuhan Fellowship.
The fellowship, named after the world-renowned Canadian communication scholar, is the embassy's flagship media advocacy initiative. Launched in 1997 to encourage responsible journalism in the Philippines, the fellowship underlines Canada's belief that strong media is essential to a free and democratic society.
The program, with financial support from Sun Life of Canada, provides the winner with a study tour to Canada. The winner will also have the chance to sit as a fellow at the McLuhan Institute in Toronto.
Read the rest of this post »

December 6, 2013 3:54 am

Tags: Eileen Mangubat, Marshall McLuhan Posted in: Media

No Comments
Update: The Philippine Daily Inquirer reported that Lacson has accepted Aquino's offer to be the Rehabilitation Czar.
It has been reported that President Aquino is considering former Sen. Panfilo Lacson to head the awesome task of rebuilding part of Visayas devastated by typhoon Yolanda.
The report has not yet been confirmed by Malacañang but if it's true, that would be an indication that Aquino understands the gravity of the situation and the challenges of the rebuilding of the ruined and shattered communities, most especially in Leyte and Samar.
Let's hope that partisan politics, particularly the 2016 presidential race, do not again get in the way of this more urgent task. Aquino fumbled bigtime in dealing with immediate impact of the Yolanda-created crisis but he can still redeem himself in the reconstruction of the destroyed communities.
If it's not Lacson, it is hoped that he does not make the mistake of giving the job of the reconstruction czar to retired Army Gen. Eduardo del Rosario, executive director of National Disaster Risk Reduction and Management Council, the body that was supposed to oversee efforts in coping with disasters but acted helpless at the time when they were needed most.
Read the rest of this post »

December 1, 2013 10:24 pm

Tags: Ping Lacson, Typhoon Yolanda Posted in: Disasters, Malaya

70 Comments
Photos from ABS-CBN video

What has been feared by human rights advocates is now happening in Tacloban: human trafficker vultures are on a prowl preying on the hapless victims of typhoon Yolanda.
ANC had a report of a human trafficking attempt in Tacloban. DSWD Assistant Secretary Cheche Cabrera related about two cases which they were able to stop. "A very beautiful girl was escorted by two burly looking guys," she said.
Cabrera said together with the International Organization for Migration and the United Nations, they are setting up a desk in Tacloban Tacloban City, Ormoc and Guiuan, Eastern Samar."There are lots of possibilities where very young girls will be trafficked," she said.
Read the rest of this post »

November 28, 2013 11:04 pm

Tags: Human trafficking, Typhoon Yolanda Posted in: Disasters, Malaya

3 Comments
Tenor Arthur Espiritu and his wife, Christina, are in Llorente, Eastern Samar to distribute the truckload of goods they have gathered from friends to the victims of typhoon Yolanda.
Why Llorente?
Llorente is one of the municipalities badly hit by Yolanda but has not been reported as prominently as Tacloban. Christina is from that place.
The Espiritus left Manila last Saturday late afternoon. From Arthur's Facebook post, it has not been an easy journey, by water and by land.
Arthur posted that that they were in Bulan Port in Sorsogon Sunday waiting for their truck to be loaded together with more than 20 other trucks. While waiting, they enjoyed the pier scenery. One was people watching the Pacquiao-Rios fight. "Everyone was there. It's really fun to see Pinoys come together when there's a Pacquiao fight."
Later, Arthur, the only Filipino tenor who has sang at La Scala, the world renowned opera house in Milan, Italy, reported that they were finally loading the trucks."Christina Espiritu is happy," he said. He counted more blessing: "Yehey. Still have signal while on ship."
His next post was when they were approaching San Isidro port in Northern Samar: "We came in at 4:30 pm then engine failed. Stuck about 1 km away from shore. Then got power back but it was high tide already. Ramp was too high for trucks to disembark. Now we have to sleep in the ship till 4 am which is low tide. Then we could go. Problem is, all the restaurants and markets around are closed. Just diet for now w peanuts and skyflakes and coffee. Staying strong."
Read the rest of this post »

November 27, 2013 12:18 am

Tags: Arthur Espiritu, Llorente, Samar, Typhoon Yolanda Posted in: Disasters, Malaya

One Comment
By Alex C. de los Santos
Photos from Bangon Antique FB and Jun Tens


Antique province in the western side of Panay Island is one of the provinces in the Visayas that survived super typhoon Yolanda/Haiyan. Reported casualties and deaths from this province had been minimal, the reason perhaps that media coverage has not been as extensive as in Tacloban and Samar. The northern portion of the province from Bugasong town to Libertad and the islands of Caluya had been worse hit. Many people lost their homes, made mostly of light materials such as bamboo and nipa shingles.
"But while there are very few deaths and casualties, it doesn't mean that we don't need help. In fact, there should be more help for the living, but have no hous;es," said Fr. Edione Febrero, director of the Diocesan Social Action Center – Antique (DSAC-Antique) that leads an extensive relief and rehabilitation efforts in the province. The Center coordinates relief operations in collaboration with other non-government, with their network of donors locally and abroad. At the time of this interview, Fr. Febrero is expecting a group of doctors from Hongkong.
Read the rest of this post »

November 26, 2013 11:41 pm

Posted in: Disasters, Vera Files

One Comment
We can give value to all the sufferings caused by typhoon Yolanda and the initial ineptness of the government if we learn lessons from it that can benefit not only us in the future but also the generations to come.
As The Prophet, said, "Suffering is in the grand scheme of things. It is meant to teach a lesson. Sometimes it takes a lot of repeating until the lesson is learned. Both good and bad people reap the benefits of the sunshine. Both good and bad people receive rain for their crops. Chaos and disaster befalls both the good and the bad. The difference in the aftermath of tragedy is the lesson learned or not learned."
Now that finally, relief efforts in places devastated by typhoon Yolanda seems to be moving , it's time to use lessons learned to improve our capability to cope with natural disasters.
Read the rest of this post »

November 21, 2013 10:43 pm

Tags: Ashley Acedillo, EMA Posted in: Disasters, Malaya

17 Comments
My first person account last Monday on being duped by a con artist who introduces himself as "Mon Tulfo" elicited responses, two of them from fellow victims.
One was retired Marine Col. Ariel Querubin.
Remember last August, there was a news report of death threats to Justice Secretary Leila de Lima, National Bureau of Investigation Nonnatus Rojas, and Atty. Levito Baligod, lawyer of whistleblowers in pork barrel scandal involving businesswoman Janet Napoles?
Querubin said a "Mon Tulfo", who really sounded very much like tri-media personality Ramon Tulfo, called him up saying that the hired assassin to De Lima, Rojas, and Baligod contacted him and said he was backing out of the contract. "Mon Tulfo" said he and his men were bringing the person to Manila and they will have a press conference at max restaurant near the DOJ.
Read the rest of this post »

November 19, 2013 9:37 pm

Tags: "Mon Tulfo" Posted in: Malaya, Peace and Order

18 Comments
This is painful for me to relate because it is embarrassing. My friends and I have been victimized by a scam artist.
Mahirap aminin na naging tanga kami ngunit ganun na nga.
Last Friday, a "Ramon Tulfo" called me up. I did not have doubts that he was Mon Tulfo, the Inquirer columnist, because it was the number of Mon Tulfo that I have in my directory for a long time. Through that number, I have talked with "Mon Tulfo" about other issues like the Ampatuan massacre. (I'm having doubts now. Was the person I talked with months earlier not Mon Tulfo?)
The "Mon Tulfo" that I talked with last Friday said he has read my column in Abante about our province, Antique, having been badly hit also by typhoon Yolanda. He said he has received donations of 500,000 plastic pails from businessman "Plastic King" William Gatchalian. He said he has filled those pails with packs of rice, canned goods and other items from donations of former Puerto Princesa Mayor Edward Hagedorn and businessman Mark Jimenez. He said he would like to give 50,000 of those pails to Antique. Later on, he increased the number to 100,000. He asked for my help to connect with a non-political contact in Antique.
Read the rest of this post »

November 18, 2013 6:03 am

Tags: "Mon Tulfo", Antique, Typhoon Yolanda Posted in: Disasters

20 Comments