By Harry L. Roque, Jr.
Chair, Center for International Law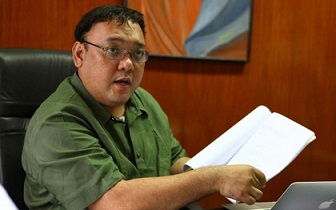 The recent shooting by the Philippine Coast guard of a lone Taiwanese fisherman illustrates the kind of governmental response that we Filipinos deserve when we ourselves fall victims to an internationally wrongful act. Under international law, there is state responsibility for an internationally wrongful act where there is a breach of international law and when the breach is attributable to the state. Here, it appears that because the killing was because of a shot fired by a state organ, a member of the Philippine Coast Guard, that the killing may be attributed to the Philippines government. Acts of state organs, no matter how lowly their ranks, and even if they are ultra vires, are always attributed to a state.
Furthermore, there too appears to be a breach of international law since the UN Convention of the Law of the Sea prohibits the use of unnecessary use of force in dealing with illegal fishermen. In fact, the UNCLOS provides that fishermen caught illegally fishing in a states exclusive economic zone should not even be detained or charged criminally The only leeway granted to a party state is to apprehend the vessel which, in turn, must be immediately release upon posting of bond.
The lesson learned is how our own government should espouse the claim of its national, even if there is only one solitary victim. Not only did the highest echelon of the Taiwanese government demand for an apology, it also demanded compensation and even threatened the Philippines with both military and economic reprisals, even if both are prohibited by international law. This is in stark contrast with the current practice of the Philippine government. Only recently, 200 of our nationals became sitting ducks to Malaysia's illegal resort to excessive force. Our response was to threaten our nationals with domestic prosecution.
Continue Reading →