Davide eyes a UN job
The appointment of retired Supreme Court Justice Hilario Davide as presidential adviser for electoral reforms should erase the worry of career foreign service officers on the possibility that another violation of the Foreign Service Law is in the offing, involving a person they regard highly.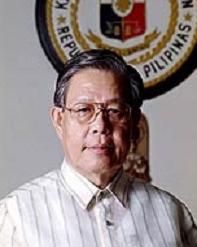 We say to them, at least for 60 days because that's time given to the newly minted presidential adviser for electoral reforms to submit his recommendations to Gloria Arroyo, the president who was never elected by the Filipino people.
A DFA source said months before his retirement last December, Davide had been lobbying to be appointed permanent representative to the United Nations in New York, a position currently being held by Ambassador Lauro Baja, a retired foreign service career officer.
Although acknowledged in the DFA as a UN expert, Baja is included in the list of overstaying ambassadors in the DFA. Under the Foreign Service Law, the age cap for ambassadors is 65. There's a school of thought that political appointees are not covered by age limit but there are others who say nobody is exempted from the law.
Foreign Affairs officials say it would add insult to injury if Davide replaces Baja because the latter is 69 years old while the former is past 70 . "You replace an oldie by an older oldie!," they say.
If Davide gets the UN post, he would not be the first retired Supreme Court justice to be sent to the UN. Claudio Teehankee was Philippine UN permanent representative for a year in 1988.
We are not surprised by Davide's lobbying for an appointment. He is not above that as many of his admirers may find it hard to believe. Former President Estrada revealed that businessman Lucio Tan lobbied for Davide's appointment as Supreme Court chief justice. He said he was invited by Tan to a dinner in Sheraton Hotel where Davide was waiting.
Admirers of Davide among civil society members, who are strong on ethics among public servants, were silent on the impropriety of Davide asking the help of Tan who has pending cases before the Supreme Court.
Davide never said he wasn't interested in another government position after his retirement. What he told reporters was, "I will defer an answer because I have not yet retired."
He also said he was looking forward to spending more time with his family, particularly his wife, Gigi, and their 11 grandchildren. "Gigi, I'll be back to you," Davide said. Well, we are sure they will have a grand time in New York.
But Davide also said he was planning to become a farmer "to participate in the act of creation."
That, he may not be able to do in New York. DFA people are not taking him seriously. "We know he lobbied for the UN job. It is being made to appear that it was offered to him. There's a bit of hypocrisy there," one source said.
But if Parañaque Rep. Roilo Golez, former national security adviser, still has his sway on Malacañang, he would like Davide to head a body that will look more deeply on the electoral problems in the country. He said, "I urge Malacañang to create and independent Electoral Reform & Truth Commission instead (of an Office of Presidential Adviser for Electoral Reforms) and appoint Davide as chairman."
He said the country needs a Davide Commission II (Davide Commission I, created by President Aquino, investigated the coup attempts during her administration).
Golez said the Davide Commission II should study how to reform our electoral system and start investigating the biggest election scandal in Philippine history. "If the President means what she says that she wants the truth, she should create that independent commission with power to subpoena anyone in the government.
Golez, obviously an admirer of Davide, said: "The first time a truth commission was broached last year, there were serious misgivings because no one could credibly and independently lead it. Now there is newly retired Chief Justice Davide, who has the integrity and independence to lead the way from the darkness we are in."
The Parañaque solon further said the title of presidential adviser "is very demeaning" to Davide. "He will just be one of many subordinate presidential advisers in Malacañang."
Our beef with Davide's new appointment is that it diverts the public's attention from the basic issue that Arroyo cheated in the 2004 elections. We seriously doubt if Davide's new office will address that.
(Davide photo above from Wikipedia)

January 27, 2006 7:47 am

Posted in: Foreign Affairs, Malaya