Making consumption of sin products expensive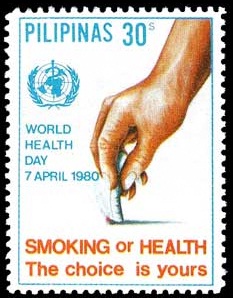 If you have not yet signed the manifesto for HB 5727, it's time you take a look at it.
There's one in Facebook: http://www.facebook.com/note.php?note_id=260011474082380
HB 5727, authored by Cavite Rep. Joseph Emilio Abaya, calls for the restructuring of the excise tax on alcohol and tobacco products. The rationale is that, if prices for what we refer to as sin products were to be increased, it would become less affordable to many people, especially the poor. They would then be saved from the ill effects of alcohol and cigarettes. We would then become a healthier nation.
The manifesto explains the financial advantage to the government and to the Filipino of higher taxes for alcohol and cigarettes. It says, " On the first year of implementation, the government is expected to raise additional revenues worth P60 billion, of which, P30 billion is from cigarettes, P11 from distilled spirits and P19 billion is from beer."

The more compelling argument is in favor of public health: Data from the Department of Health shows that about 240 Filipinos die daily because of smoking-related diseases, and of the 10 leading causes of mortality, seven are smoking-related.
What is more worrisome is the findings of the 2009 Family Income and Expenditure Survey showing more that more than 76 percent of smokers, 20 years old and above, come from poor families.
Moreover, they spend more on (2.6 percent of their monthly expenditure) on tobacco than education (1.6 percent) and health (1.3 percent.
The Action for Economic Reforms , in their call to lawmakers to pass the bill, when Congress resumes on May 7, cites the evils of smoking as a compelling argument to make tobacco as inaccessible as possible to Filipinos:
"When the diseases precipitated by chronic tobacco consumption finally burst out, it is poor households that are the most at risk. While data disaggregating mortality according to income is elusive, a lauded 2011 study led by Dr. Antonio Dans concluded that death rates from stroke, heart disease, cancer, and chronic obstructive pulmonary diseases (COPD) were highest among low-income populations in the ASEAN region.
"By 2008, up to 220,000 Filipinos may have died annually from tobacco-induced diseases. Yet unbeknownst to most, majority of these victims have come from low-income families. Tobacco-related ailments, Dans and his colleagues have stressed, are not diseases of affluence, but diseases of poverty. Ultimately, this is because smoking prevalence is far higher among the poor in the Philippines and Southeast Asia.
"Even when they are unable to access adequate medical attention, the losses to the poor when a family member is crippled by tobacco use are usually enough to decimate what little savings and socioeconomic prospects they may have. In 2010, reputable sources estimated that the hemorhage to the country and Filipino families' pockets may have risen to P445.5 billion annually.
"For the lowest 40% of families, the money devoured by medical treatment results in catastrophic expenditures. Data from the Lung Center of the Philippines shows that charity ward treatments alone demand at least P100,000 in outlays for lung cancer patients. Chemotherapy sessions, meanwhile, can cost up to P150,000 each.
"The options available to poor families to cover these expenses are often bleak. Occasionally, families are compelled to assume debts from other relatives, neighbours, loan sharks. They may prematurely halt their childrens' education, forcing them into informal, underage employment. Others still, when no other source of finance is available, may even hazard their own lives and safety by selling their bodies and body parts in the illicit human trafficking or organ trade industries.
"Ironically, mounting distress usually leads some family members to intensify their consumption of vices like tobacco, jumpstarting a vicious cycle that tears further at the fabric of poor households. When a smoking-induced disease flares up in a poor family— often depriving it of a breadwinner— an uncontrolled spiral into deeper and deeper misery sometimes seems inescapable."
The manifesto says more revenues that can be generated when HB5727 becomes law will result to higher social and infrastructure spending. " According to the estimates of the Department of Budget and Management ,the P60 billion can cover about 5.2 million indigent families in premium subsidy, or upgrading of 2,767 public health facilities, including hospitals, or construction of 86,714 DepEd classrooms, or repair of 3,035 kilometers of national roads in bad condition. "
Of course, with his popularity, President Aquino would be a great model if he stopped smoking. But that seems to be mission impossible for health advocates now.
Let's be content that he is supporting the passage of higher tax of sin products.

May 1, 2012 11:20 pm

Tags: HB5727, sin tax Posted in: Finance, Health, Malaya