Remembering Alex Melchor on his 10th death anniversary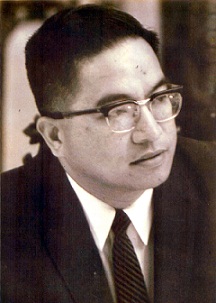 Tomorrow, July 14, 2012, the Alejandro Melchor Jr. Foundation in collaboration with the Far Eastern University (FEU) will sponsor a "Pathways to Leadership: Young Leaders Conference" in commemoration of the 10th Death Anniversary of Alejandro Melchor Jr., to be held from 8am to 5pm at the FEU-IAS Conference Center, at Nicanor Reyes St. (formerly Morayta St.) Manila.
Among the Conference participants are the Ten Outstanding Students of the Philippines (TOSP); the Ayala Young Leaders (AYLC); FEU student leaders and FEU alumni young leaders; the Philippine Military Academy (PMA) senior Cadets, and the University Leaders' Consortium with Student Council presidents from the premier universities and colleges of the country. This Conference is being held for the purpose of gathering, unifying, molding and organizing men and women, with wisdom, character, audacity and commitment, into a new breed of transformational leaders to build the nation.
A Commemorative Mass will be celebrated by Bishop Raul Martirez, DD. at 11am. This will be followed by a special luncheon with the honorable DPWH Sec. Rogelio Singson as the Guest Speaker.

Alejandro Melchor Jr. served in government for more than 50 years under nine presidents as a Philippine Navy Officer; as Undersec, of Defense and as Acting Secretary of Defense; as Executive Secretary; and later was appointed as Philippine Ambassador to Russia by then President Corazon Aquino.
In a CITATION awarded to Alejandro Melchor, he was cited for: "his highly exemplary, noble and patriotic services as a dedicated public servant, a man of integrity, a man of action who served nine presidents, spanning a period of over 50 years, characterized by distinguished achievements and a deep sense of loyalty to his country and the Filipino people