The incredible abduction of Rolito Go
Maguan Family's statement,Aug. 16:
The family does not believe the claims of convicted killer Rolito Go that he was abducted, then suddenly released. It is very much like a zarzuela that was very poorly-written. This mockery of justice should not be condoned by the authorities.

See full statement in comments.

Update: Rolito Go surfaces, now in police custody
ABS-CBNnews.com
Convicted killer Rolito Go is now in police custody after he went missing from the New Bilibid Prisons (NBP) in Muntinlupa City Tuesday night.
Philippine National Police (PNP) Director-General Nicanor Bartolome said Go and his nephew, Clemence Yu, are already in the custody of the PNP-Anti-Kidnapping Group in Camp Crame.
Go told police that he and his nephew were supposedly released by their alleged kidnappers in Tanauan, Batangas.
http://www.abs-cbnnews.com/nation/metro-manila/08/15/12/rolito-go-surfaces-now-police-custody
Statement from the Maguan Family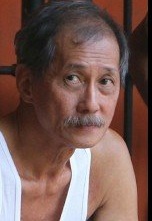 We are deeply saddened and grieved by the latest news that convicted killer Rolito Go disappeared from the New Bilibid Prison last night and successfully escaped prison. This is his second escape.
Rolito Go was convicted for shooting and killing our brother Eldon in 1991. Eldon, the third in our family, was a 25-year old engineering student from De La Salle University. He was seated in his car when Rolito Go, in an attempt to alter the traffic, broke a one-way portion of Wilson St., San Juan and mercilessly shot Eldon in the head in a road rage fit. Our brother, who just bought pizza, was killed. News of Go's escape has brought back the family's grief and trauma over Eldon's unjust death.
Contrary to statements that Go was believed to have been abducted, our sources say he is presently with his daughter, who is an intern at the Chinese General Hospital. The family finds it difficult to believe that Go can be kidnapped or abducted and even held for ransom while he was safely inside the Bureau of Prisons in Muntinlupa.

We strongly urge the Department of Interior and Local Government to exert all efforts in finding Rolito Go. He has already bolted a local jail before and was arrested. We cannot let him successfully escape and remain free from the clutches of the law.
Once arrested, he should be returned to maximum prison and we ask the Department of Justice to make him ineligible for any parole and not to grant him benefits inside prison.
We believe that the President understands our feelings. We trust that he will direct all concerned agencies to help us in this unending quest for justice.
*************************************************
Rolito Go goes missing from Bilibid
By Ina Reformina, ABS-CBN
Rolito Go, who was convicted for the death of a college student in a road rage incident in 1991, has gone missing and may have been kidnapped, the Department of Justice said Wednesday.
Justice Secretary Leila De Lima confirmed to reporters that Go has been unaccounted for at the New Bilibid Prisons (NBP) since 11:30 last night during the inmates' head count.
"A search was immediately conducted within the NBP… futile yung search… He was last seen doon sa Ina ng Awa Church located inside the reservation kasi doon daw palagi dini-dressing, 'di ba may surgical wound itong si Rolito Go?" De Lima said.
Go is now a minimum security inmate after having spent more than 18 years in jail for the murder of engineering student Eldon Maguan in 1991.
He reports daily in the Ina ng Awa church as part of his responsibilities. He is suffering from colon cancer.
Go's nephew, Clemence Yu, is also unaccounted for, de Lima said.
Yu, a nurse, regularly dresses Go's wound at the church.
De Lima said relatives of Go and Yu were able to contact the 2 via phone at 7 a.m. Wednesday.
Both claimed they were abducted and a P1 million ransom demanded by still unidentified abductor for their safe release, she said.

Abduction or staged incident?
The justice chief has instructed National Bureau of Investigation (NBI) Director Nonnatus Rojas to investigate the incident.
Bureau of Corrections (BuCor) Director Gaudencio Pangilinan is on top of "negotiations" for Go's and Yu's release and has sought the help of the PNP-CIDG, de Lima bared.
De Lima said she is not fully convinced about the reported kidnapping and has not ruled out the possibility that the whole incident may just be staged.
"We cannot confirm yet categorically if it was a case of abduction or kidnap for ransom or is that something staged? You can never tell. So tinitingnan namin yun. Nakakagulat naman itong scenario na ito. Nakakagulat na naman itong occurrence na ito. Ano na naman ba ito? Totohanan ba yan o hindi o pakana lang ni Rolito Go o pakana ng ibang tao for whatever agenda," she said.
Regardless of what really transpired, a full blown investigation will take place on possible lapses on the part of NBP officials and personnel, De Lima said.
"I'm very much interested nga. Gusto ko malaman kaagad. Biro mo, right within NBP nakikidnap?" she said.
Go has been applying for executive clemency for at least 3 times but was denied.
The Maguan family objects to his early release insisting that he should complete his maximum 30-year sentence especially that he has escaped detention twice making him ineligible for clemency.
Go shot Eldon in a mere traffic altercation in San Juan City in 1991.