SM explains pullout of water stations in Food Courts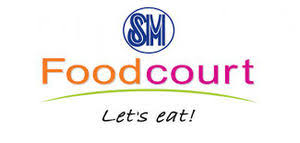 We got a letter from Mr. Steven T. Tan, senior vice president of SM Supermalls, in reply to our complaint about their discontinuation of providing free drinking water in their Food Courts both through water stations and concessionaires.
We learned that "SM Cares," a division of SM Foundation Inc. that handles the corporate social responsibility programs of SM Prime Holdings, Inc. has a project with the United Nations Children's Fund (UNICEF) to facilitate access to clean water of schools and households in remote areas of the country. A portion of the proceeds from the sales of SM bottled water goes to UNICEF Philippines for Project WASH (Water, Sanitation, and Hygiene).
We asked if Project Wash was the reason for the pullout of water stations in Foodcourt in order to compel customer to buy SM bottled water, the only brand being sold there.
We found it unconscionable and hypocritical. That was shared by one Facebooker, Icee G Sze, who commented: "Ask the customers to buy the expensive water and give some to charity and take the credit! Pure greed!" This was seconded by journalist Carlos Conde who said: "Pipigain talaga ang mga consumers."

Back to Mr. Tan's letter. He said:
To date, we still have 19 branches that have the customary drinking fountain while the balance provide service water through our tenants upon request as part of our long-standing standard operating procedure. In both cases, the quality of water served to our customer is up to safety standards.
Given the point raised in your article that some of our tenants refused to provide free drinking water and requiring our customers to purchase SM bottled water, we will reiterate this long standing procedure to them and strictly monitor its implementation. To further ensure such, we shall be posting notice in the counters of our tenants stating that drinking water is available upon request.
We would like to assure you and your readers that we always strive to provide all our customers with the best possible experience when visiting SM Foodcourt. We will always address any areas of improvement when it comes to the services we provide.
Online data on the number of SM Supermalls nationwide is 67 with about a dozen more scheduled to open by 2018.
If there are only 19 SM Malls nationwide with water stations, that means 48 of their malls have no water stations in their Food Court. I'm sure that includes Southmall, where I frequently patronize and the one in SM Aura, where I first discovered that there was no water station.
I asked SM public relations consultant Dennis Navarro the reason for the removal of water stations in many SM Malls Food Court and he sent me this explanation by Froilan Manotok, Assistant vice president – Foodcourt Management:
The main reason for the pullout of the drinking stations in the foodcourts is due to possible sanitation risks. We have had concerns raised by customer regarding the following:
1. People refilling used water bottles/containers with some touching the spouts, whether intentional or not.
2. Some users improperly returning used glasses which may be inadvertently used by other customers.
While signages and notices were posted to remind users, these issues have continued to occur. Since the risk of contamination through water is very high, we deemed it best to serve drinking water through our tenants who can help implement proper handling. "
We thank SM Management for their quick response. I assume that we won't see the return of water stations in SM Food Courts but we expect tenants to provide free service water.
***
UP Professor Roland Simbulan posted a complaint about plastic bags being sold in supermarkets. He said: "The SM Supermarkets have actually made more money out of the ban on the use of plastic bags. They have been selling plastic bags to customers for two pesos each, whereas before the ban on plastic bags, these were given free to customers. We cannot also say that Robinson's supermarkets are any better for they have also been selling plastic bags."

December 7, 2017 9:16 pm

Tags: SM Cares, SM Foodcourt Posted in: General