The latest issue on Philippine Rise, formerly known as Benham Rise, focused on Senior Associate Justice Antonio T. Carpio's statement that China should not be allowed to conduct marine scientific research in Philippine Rise which the United Nations Commission on the Law of the Sea has recognized as part of the Philippine extended continental shelf (350 nautical miles from the shore).
Presidential Spokesperson Harry Roque disagrees.
Carpio said, "UNCLOS is a 'package deal,' which means that a state that ratifies UNCLOS must accept its rights and obligations as one entire package. A ratifying state cannot cherry pick – accepting only certain provisions and rejecting others.
"By refusing to accept the award of the UNCLOS arbitral tribunal pursuant to the dispute settlement provisions of UNCLOS, China is not accepting its obligation under UNCLOS. China should not be allowed to enjoy its rights under UNCLOS, like conducting MSR in Benham Rise, while it refuses to accept its obligation under the arbitral award. Otherwise, China is cherry picking and not taking UNCLOS as one package deal."
Read the rest of this post »

January 19, 2018 3:37 am

Tags: Benham Rise, Philippine Rise Posted in: Foreign Affairs

One Comment
Despite Malacañang's denial, there is no doubt that the decision of the Securities and Exchange Commission to revoke Rappler's registration as a media entity is a press freedom issue.
The SEC arguments seem solid for a non-lawyer like me but I wonder, had Rappler been supportive of Duterte, would the Office of the Solicitor General have filed a case questioning the ownership of Rappler?
On the other hand, even if Duterte hated Rappler, if SEC didn't find anything amiss in their corporate makeup, would it have moved for the kill?
Journalist turned lawyer Romel R. Bagares posted this comment on Facebook which generated an informative discussion among his fellow lawyers, many of them advocates of free expression and are active in fighting the proliferation of fake news.
Read the rest of this post »

January 16, 2018 9:45 pm

Tags: Omidyar, Rappler Posted in: Media

3 Comments
At the birthday party of House Speaker Pantaleon Alvarez last Friday, President Duterte again justified his being uncouth with the flawed reasoning that he did not study to become a statesman.
"Kaya ugali ko talaga, pang-mayor lang. Nung sinabi nila na hindi ako statesman, hindi naman ako nag-aral pang-statesman (My habits are for being mayor. They say I'm not a statement. I didn't study to be a statesman.)
Read the rest of this post »

January 16, 2018 1:49 am

Tags: Rodrigo Dutere Posted in: Governance

2 Comments
Whenever I tell people that I'm from Antique, the next question I usually get is "Where is that?"
I have developed a standard answer to that: It's in Western Visayas, one of the four provinces that comprise the island of Panay : Aklan, Antique, Capiz Iloilo.
I do that in order that I would be spared the next question which usually is, "Is that, in Aklan? Or In Iloilo?"
Then I get asked, what's the dialect there, Ilonggo? I say, Kinaray-a.
Read the rest of this post »

January 9, 2018 11:22 pm

Tags: Antique, Dungug Kinaray-a Posted in: Antique, Arts and Culture

One Comment
At Malaya's Christmas party last Dec. 14, Sir Jake's eyes lighted up while telling me that the Batuan fruit tree that I gave him many years ago that he planted in his farm in Lipa has been bearing fruit nonstop.
He complained, however, that he can't seem to grow seedlings from the fruits and asked me to bring him another seedling.
I got him one when I went home to Antique for the holidays and was supposed to give it to him next week when I go to Malaya's office.
Yesterday, I was shocked to learn that he has passed away.

Read the rest of this post »

January 7, 2018 10:23 pm

Tags: Ang Pahayagang Malaya, Jake Macasaet Posted in: Media

No Comments
This can yet be the best Christmas story.
SM patriarch Henry Sy, the richest man in the country with a net worth of $20.3 billion can revise the narrative of his life – born to a poor family in Xiamen, in the Fujian province of China, he and his family came to the Philippines in search of a better life. From a small shoe store in Quiapo, Manila in the 1950s, his business grew into a multi-billion empire. He king of shopping banks, into banking, and real estate. His SM Investments, earned $6.7 billion in revenue in 2016, according to Forbes Magazine.
On his 93rd birthday on Dec. 25, he can do something that humankind will remember him for- visit former employee Paul Matthew Tanglao, 21, ask for his forgiveness for putting him into a miserable situation, rehire him or help him become financially stable.

Also, have all employees of SM, especially the supervisor of Save More Sta. Ana, undergo a training on kindness and humanness.
Read the rest of this post »

December 20, 2017 11:26 pm

Tags: Save More Posted in: General, Human Rights

6 Comments
Let's brace ourselves up for martial law, nationwide. President Duterte said it's a possibility.
Persistent questioning by reporters elicited this admission from the President in a talk with reporters in Fort Bonifacio Wednesday after delivering a speech marking the ceremonial demilitarization of captures, confiscated, surrendered and recovered firearms during the Marawi rebellion.
To avoid misinterpreting the President convoluted justifications for extending martial law in Mindanao including this time the New People's Army, GMA7's Joseph Morong asked him, "You are not closing the door to a national martial law?"
Duterte replied, at this time, "All options are on the table. There's only one rationale there, the existence of the Republic of the Philippines. You threaten the existence of the Republic of the Philippines. I am sure that everybody will react and do what he must do to prevent it."
Read the rest of this post »

December 16, 2017 11:16 am

Tags: martial law Posted in: Military

One Comment
When I complained about the removal of water stations where customers can have free water in SM Food Courts, another issue was raised by UP Professor Roland Simbulan about mall giant SM: plastic bags being sold in supermarkets.
Simbulan said: "The SM Supermarkets have actually made more money out of the ban on the use of plastic bags. They have been selling plastic bags to customers for two pesos each, whereas before the ban on plastic bags, these were given free to customers. We cannot also say that Robinson's supermarkets are any better for they have also been selling plastic bags."
Simbulan's comment generated a number of reactions which simply shows that taking care of our environment which is being subjected to so much abuse (disposal of plastic products has become a major problem) is an emotional issue.
Here are some of the letters I got:
Read the rest of this post »

December 13, 2017 7:38 pm

Tags: Plastic bags, SM supermarket Posted in: Environment, General

3 Comments
–

President Duterte doesn't have to give himself another deadline in his war against illegal drugs.
He has flip-flopped so many times on his war on drugs that nobody takes his public declarations seriously anymore.
In a speech Dec. 6 during the oath taking of his latest batch of appointees in Malacañang, Duterte again talked about his obsession – illegal drugs – saying that he doesn't care about criticisms from human rights advocates on extra-juidical killings.
Read the rest of this post »

December 11, 2017 6:55 pm

Tags: Duterte illegal drugs Posted in: Illegal Drugs

No Comments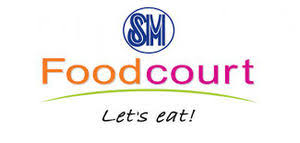 We got a letter from Mr. Steven T. Tan, senior vice president of SM Supermalls, in reply to our complaint about their discontinuation of providing free drinking water in their Food Courts both through water stations and concessionaires.
We learned that "SM Cares," a division of SM Foundation Inc. that handles the corporate social responsibility programs of SM Prime Holdings, Inc. has a project with the United Nations Children's Fund (UNICEF) to facilitate access to clean water of schools and households in remote areas of the country. A portion of the proceeds from the sales of SM bottled water goes to UNICEF Philippines for Project WASH (Water, Sanitation, and Hygiene).
We asked if Project Wash was the reason for the pullout of water stations in Foodcourt in order to compel customer to buy SM bottled water, the only brand being sold there.
We found it unconscionable and hypocritical. That was shared by one Facebooker, Icee G Sze, who commented: "Ask the customers to buy the expensive water and give some to charity and take the credit! Pure greed!" This was seconded by journalist Carlos Conde who said: "Pipigain talaga ang mga consumers."
Read the rest of this post »

December 7, 2017 9:16 pm

Tags: SM Cares, SM Foodcourt Posted in: General

No Comments