After a six-day absence, President Duterte re-appeared at the Eid-al-ftir celebration in Malacañang Tuesday evening.
That ended grim speculations that prompted Presidential spokesman Ernesto Abella to assure the public earlier in the days that the President is "alive and well."
In a press briefing, Abella allayed concerns about the Duterte's prolonged absence from public activities saying, "First and foremost, he is alive and well. He is very well. He is just busy doing what he really needs to do. The President, you know, as you've seen, he's been very much in the public eye; but being out of the public eye, that is when he is able to really do all his work – he signs papers, he reads, he consults, he's actually very busy."
One of the issues raised about Duterte's mysterious absence is that there is an ongoing war in Marawi City which prompted him to declare Martial Law in Mindanao, one of the extreme measures reserved for a president to deal with emergency situation. And he disappears from the national scene!
Read the rest of this post »

June 28, 2017 2:18 pm

Tags: Eid-al-fitr, rodrigo duterte Posted in: Governance, Health

No Comments
In his re-appearance speech five days after he was not seen in public, President Duterte gave an explanation for the military's "mis-appreciation" of intelligence report that has been blamed for the difficulty being encountered by government forces in the ongoing war against the Islamist militants in Marawi city.
It will be recalled that Solicitor General Jose Calida said that the military had received intel reports about possible Maute- Abu Sayyaf attack in Marawi five days before May 23, when the fighting started sparked by the serving of warrant of arrest to ASG leader Isnilon Hapilon. The fierce fighting was the basis of the declaration of Martial Law in Mindanao by Duterte on May 23 .
Defense Secretary Delfin Lorenzana, who was in Moscow with the President together with other high-ranking security officials said there was no lapse in intelligence monitoring. "It's just appreciation of the intelligence that was lacking there," he said.
Read the rest of this post »

June 19, 2017 1:46 am

Tags: ISIS, Marawi, Maute Group, rodrigo duterte Posted in: Military, Mindanao, Terrorism

35 Comments

June 17, 2017 1:35 am

Tags: rodrigo duterte Posted in: Governance, Health

6 Comments
I'm glad that the Department of Tourism scrapped its latest 'Sights' advertisement but not only for the reason that the officials mentioned.
Aside from it being closely similar to the South African campaign, which the same ad agency- McCann World group- is said to have also produced, the ad is so removed from reality.
It presents the Philippines as a destination friendly to Persons with Disabilities (PWD) which is a big lie.
Read the rest of this post »

June 17, 2017 1:17 am

Tags: Department of Tourism, McCann World group Posted in: Tourism

No Comments
Malacanang press statement:
PRRD at the Villamor Air Base and Bahay ng Pagbabago
President Rodrigo Roa Duterte is welcomed by Philippine Air Forces officials during his visit at Villamor Air Base in Pasay City on June 15, 2017. Moreover, to quell rumors that the President is sick, Special Assistant to the President Bong Go shared photos of the President working in Bahay ng Pagbabago.
Read the rest of this post »

June 16, 2017 7:43 am

Tags: rodrigo duterte Posted in: Governance, Health

2 Comments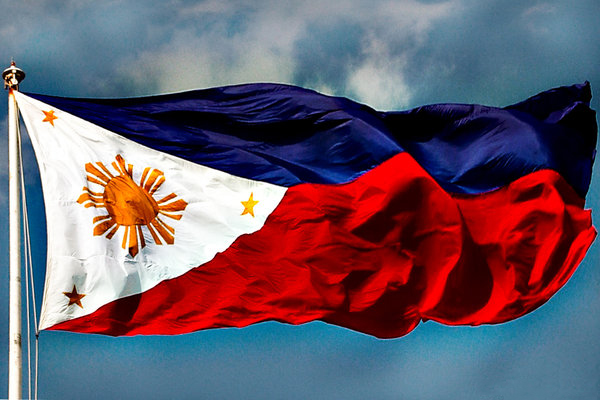 The announcement of AFP Chief of Staff Gen. Eduardo Año that by today, as we celebrate our country's 119th anniversary of independence, the Philippine flag will be flying in Marawi City, tells us of the challenges in keeping our country safe while maintaining a vibrant democracy. That a part of our country is not in the control of government shows how serious the challenges are.
"The chief of staff made an announcement hoping that by Monday, we can freely wave our flags in every corner of Marawi and we are working feverishly to do that, to ensure we are able to do to a big extent what was announced by the chief of staff," Armed Forces spokesperson Brig. Gen. Restituto Padilla said in a Malacañang briefing last Friday.
Next day, we got the devastating report that 13 Marines were killed in action and 40 other soldiers were wounded in a 14-hour ferocious battle with Islamic militants to liberate the city.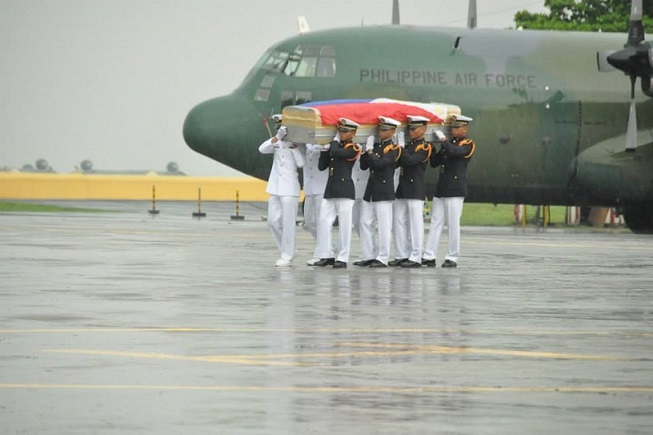 Read the rest of this post »

June 12, 2017 6:44 am

Tags: 2017 Independence Day, Marawi City, Maute Group, Philippine Marines Posted in: Military, Mindanao

10 Comments
Justice Secretary Vitaliano Aguirre probably thought the public would buy his tale linking opposition lawmakers to the Maute terror group which is one of the reasons for the current turmoil in Marawi City.
It only affirmed his stupidity.
As social media commenter Joel Vivas tweeted, "Kakaibang level."
Read the rest of this post »

June 8, 2017 11:12 pm

Tags: fake news, Martial Law in Mindanao, Vitaliano Aguirre Posted in: Justice, Media, Terrorism

8 Comments
There's so much pain and suffering in their voices and they all have a common message: End the airstrikes in Marawi , lift Martial Law in Mindanao and resume peace talks.
In a gathering of persons and groups from Mindanao last Thursday, stories about panic, fear, hunger and fatigue since the declaration of martial Law by President Duterte last May 23 were shared.
Norkaya Mohamad said in normal times, it takes only 45 minutes from Marawi to Iligan City. When they fled Marawi last week, it took them eight agonizing hours.
Read the rest of this post »

June 5, 2017 12:18 am

Tags: Martial Law in Mindanao Posted in: Human Rights, Peace and Order

No Comments
(Unang lumabas ang column na ito sa Abante)
Ang pangamba ng karamihan habang pinapanood ang balita sa nangyayari sa Resorts World na malapit sa NAIA 3 noong lampas ng hatinggabi ng Biyernes (Hunyo2) ay baka gamitin itong dahilan ni Pangulong Duterte sa pagdeklara ng Martial Law sa buong bansa.
Ang mga unang balita kasi ay sumigaw daw ng ISIS ang mamang sumugod sa casino na may baril. Hindi naman pala totoo. Ang sumigaw daw ng ISIS ay yung mga taong nagtakbuhan palabas.
Ito namang si U.S. President Donald Trump, na nagsalita sa White House mga tatlong oras ang nakalipas at tinawag na "terror attack" ang nangyari. Sabi niya sa kanyang pagharap sa media sa White House:
Read the rest of this post »

June 3, 2017 10:28 pm

Tags: martial law, Resorts World attack Posted in: Abante, Peace and Order

7 Comments
Unites States President Donald Trump called the incident at Resorts World Manila early morning Friday a "terrorist attack."
STATEMENT
Trump, at a White House press briefing 3:32 a.m., June 2 in Manila, before announcing his country's withdrawal from the Paris climate agreement, said:
"I would like to begin by addressing the terrorist attack in Manila. We're closely monitoring the situation, and I will continue to give updates if anything happens during this period of time. But it is really very sad as to what's going on throughout the world with terror. Our thoughts and our prayers are with all of those affected."
(Source: Statement by President Trump on the Paris Climate Accord, Public Broadcasting Service News Hour, watch from 3:30 to 4:03)
Was the incident that left 36 people dead and 54 injuredthe at the casino-hotel-mall in Pasay City a "terrorist attack" as Trump claimed?
Please click here for the full report.

June 3, 2017 8:50 am

Tags: ISIS, Resorts World Posted in: Peace and Order, Philippine National Police, Vera Files

No Comments