Investigating men of honor
Following are scenes from today's preliminary investigation of 51 persons, both military and civilian, accused of rebellion against Arroyo's bogus presidency.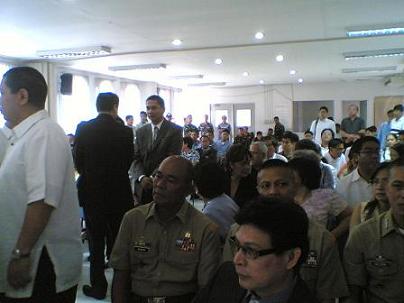 MGen. Renato Miranda. To his left, partly hidden is Col. Ariel Querubin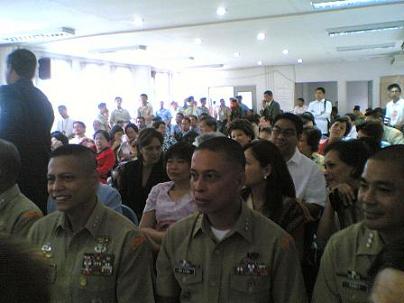 Col. Ariel Querubin (Medal of Valor awardee),Col. Orlando de Leon,Lt. Col. Armando Bañez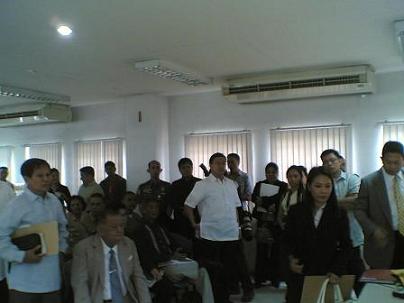 CSupt.Marcelino Franco, standing in barong.
Col. Archie Segumalian, seated in uniform, with his lawyer, Atty. Romeo Gerochi, in dark-colored barong.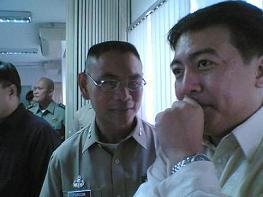 Lt. Col. Custodio Parcon, one of the two living Medal of Valor awardees in the Philippine Marines, (The other is Querubin) with his lawyer.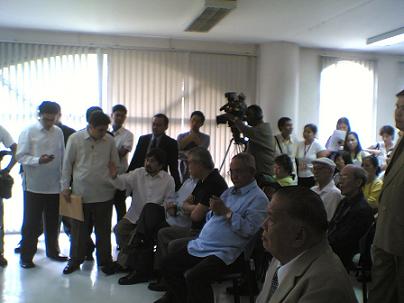 Former UP President Dodong Nemenzo (in blue barong) and Renato Constantino

November 13, 2006 11:07 pm

Posted in: Feb '06, Military