Corona brought cousin Demetrio Vicente home in SC car after trial court testimony
Solar News caught on video defense witness Demetrio Vicente being ferried home by a Supreme Court vehicle after his testimony at the impeachment trial of Chief Justice Renato Corona Tuesday evening.
Inquirer apologizes to Vicente for the series of photos of him that they used in their Wednesday issue.

http://newsinfo.inquirer.net/161513/inquirer-apologizes-to-vicente-readers
Solar News video clips showed Vicente inside the beige Toyota Camry 1996 model with a red plate numbered SEJ.953. A red plate means it's a government vehicle.
Solar News reporter Albert Alicer and his crew took the video of the vehicle as it was leaving the Senate premises.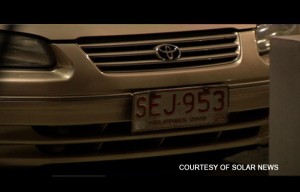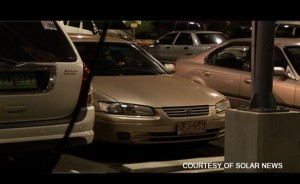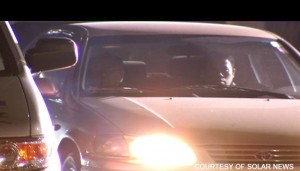 Marikina City Rep. Miro Quimbo, one of the prosecution spokespersons said "Certainly, the chief justice is entitled to his defense and in fact he has lawyers already defending him. But it is important that just like any person who is a respondent for a case pursuant to the performance of his public functions, you cannot use the resources of your office."
"The fact that the resources of the Supreme Court is being used to ferry witnesses to and fro, I think this smacks of some violation pertaining to his misuse of government funds when it comes to that," Quimbo added.
Quimbo further asked that the chief justice consider going on a leave of absence to prevent him from using the resources of his office for his own personal gain.
Vicente, a second cousin of Corona, testified that he bought seven parcels of land from the chief justice's wife, Maria Cristina in 1990 for the sum of P1,018,00.
Solar News also took a photo of the entrance to Vicente's Marikina property .
Click on photos to view them enlarged.

March 14, 2012 9:57 pm

Tags: CJontrial, Corona impeachment, Demetrio Vicente Posted in: Corona Impeachment, Supreme Court