No such thing as strange bedfellows in politics
Who was it who said," In politics, there are no permanent friends or enemies, just permanent interests?"
That is evident in the alliances that are being formed in preparation for the 2013 and 2016 elections.
The early bird is the United Nationalist Alliance of Vice President Jejomar Binay and former President Joseph Estrada, which includes Gloria Arroyo loyalists Zambales Rep. Mitos Magsaysay and Candaba mayor in Pampanga Jerry Pelayo.
Reports said while Estrada is okay with Arroyo's allies, he is not keen on an alliance with Manny Villar's Nacionalista Party.
It is understandable if one recalls that it was Villar who railroaded the impeachment complaint against Estrada in 2000 which eventually led to his ouster in January 2001 and the installation of Arroyo in as unelected president.
But then, if Estrada can embrace the loyalists of Arroyo, who put him in jail (although she eventually pardoned him) it's intriguing why he remains antagonistic to the NP.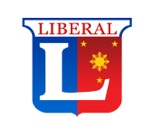 Anyway, reports said NP is talking with the administration party, the Liberal Party for a 2013 alliance.

This one really makes me laugh.
How are the proponents of "Villaroyo" and all the operators of the Aquino campaign who came up with those C-5 and Daang Hari extension expose now going to promote the senatorial lineup that would most probably include NP's Alan Peter Cayetano and Cynthia Villar?

(By the way, the Daang Hari extension, of which Villar was accused of misusing public funds for the benefit of his real estate properties along the road, is the first Public-Private Partnership project of the Aquino administration.)
On the NP side, they will now be supporting a leader whose psychological state they tried to question. Remember the leaked psycho report?
Oh well, as one of the LP stalwarts, Quezon Rep (4th district) Erin Tanada, who will probably be in the LP senatorial list, said "That was 2010. We are looking beyond 2013."
That's politics and woe to those who take politicians seriously.
It's not only in the 2013 elections that Malacañang is wooing Villar's group, which in the Senate includes, aside from Alan Peter, another Cayetano, Pia, and Ferdinand "Bongbong" Marcos. Those are four precious votes which Malacañang needs to convict Supreme Court Chief Justice Renato Corona.
While most of the highly rated senatorial re-electionists like Chiz Escudero , Loren Legarda and Gregorio Honasan are expected to run under UNA, the administration has only re-electionist Antonio Trillanes IV in their line-up.
Those who have been mentioned to try their luck again, under LP, after losing in the 2010 elections are Akbayan's Risa Hontiveros;Neric Acosta, presidential adviser for environmental concerns; Customs Commissioner Ruffy Biazon; and retired Brig. Gen. Danny Lim, deputy customs commissioner.
Justice Secretary Leila de Lima is a survey favorite for senator. We heard,however, that she would prefer to be appointed to the Supreme Court because the Iglesia ni Cristo, would not only NOT endorse her. The religious group, which is a voting force to reckon with in the local elections more than in the national level, is said to be thinking of making as a condition for endorsement of local candidates the non-inclusion of de Lima's name in the senatorial lineup. It has something to do with the injustice done to former National Bureau of Investigation Director Magtanggol Gatdula, an INC member.

April 29, 2012 9:23 pm

Tags: Liberal party, Nacionalista Party Posted in: 2013 elections, Malaya